Positively towards trail running summer 2021!
Published: 19.03.2021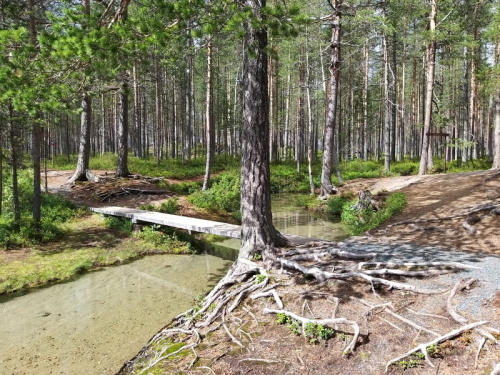 It is about one year when Covid-19 pandemic started. This past year has been very exceptional and challenging for the most of us and still it seems that we have to keep fighting with this hard and complicated situation at least this year before the vaccination effects enough (hopefully). Even though - we in Kainuu Trail and Kainuu Orienteering Week hope that upcoming summer 2021 is a little bit better one for all of us.

We have discussed with Kainuu region's health care specialists about the situation of Kainuu Trail's arrangement and the Covid-19 effects on that. Right now (16th of March 2021) the situation is that we are still planning to organize the event but most likely with different kind of restrictions due the coronavirus. It might be that we have to limit our maximum amount of the participants in under 500 participants so that the event is possible to arrange safely enough. It also might mean that we have to limit the starting groups on every distance (78, 55, 38, 21 and 10 k) under 50 person / start group. There will be also several different kind of actions in Kainuu Trail arrangements by which we try to minimize the risks of coronavirus infections and problems with that. We will inform about these actions, restrictions and limitations in Kainuu Trail webpage, social media and in the Kainuu Trail newsletter in April before our next entry step on 30th of April. Some of the coronavirus actions you can already read from our webpages where we inform runners about the Kainuu Trail aid stations and Kainuu Trail equipment/gear.

Anyway - we as an organizer - look positively towards upcoming summer. We truly hope and believe that we are able to arrange Kainuu Trail event for all of you who have long waited to come and enjoy Hossa National Park's perfect trail running trails, great and amazing sceneries and peaceful silence of the wilderness.
Kainuu Trail team
Jukka Liuha, Event director