KAINUU TRAIL 2023
Arrival to Hossa
Hossa National Park is located between road Kuusamontie (main road 6, E63) and road Suomussalmi - Murtovaara (road 843). Most of the national park's area is inside in the municipality of Suomussalmi area, but parts of it are in municipalities of Kuusamo and Taivalkoski.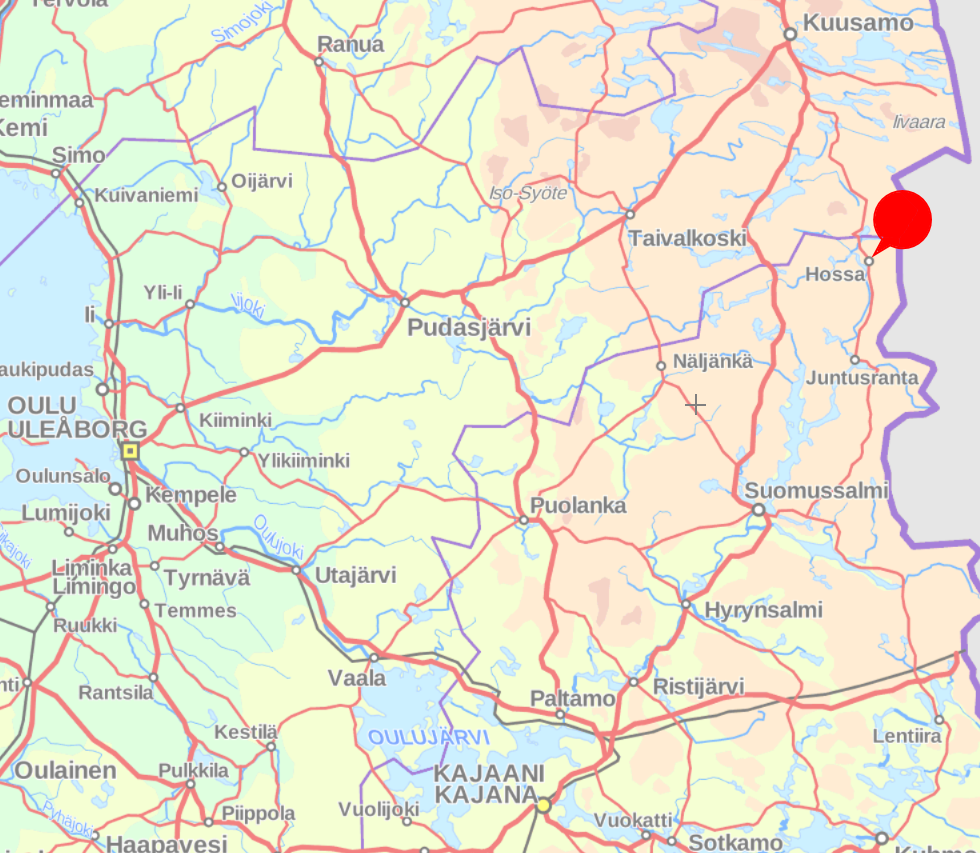 Map 1. Location of the Hossa National Park
It is easy to arrive to Hossa and to get familiar with its diverse nature. Almost immediately when arriving to Hossa traveller can start to enjoy the silence of Hossa's wilderness.
Hossa National Park is an excellent destination for outdoor and hiking oriented travellers: the paths and trails running along pine heaths invites you to hike, run and cycle. The crystal-clear lakes are perfect for canoeing and fishing. The (legendary) rock paintings of Julma-Ölkky and Värikallio depict stories of shamanism, dating back thousands of years.
Read more about arriving to Hossa from Hossa's webpages and from Nationalparks.fi webpages.
Arrival to Kainuu Trail event centre
Kainuu Trail trail running event's event centre is located on Hossa Visitor Centre's area. Navigational address is Jatkonsalmentie 6, Suomussalmi.
The event's guiding posts and Hossa national park's guiding posts guide you to the event centre from route 5 (E63). Kainuu Trail -event's guide posting begins from route 5 (E63) as shown in map 2.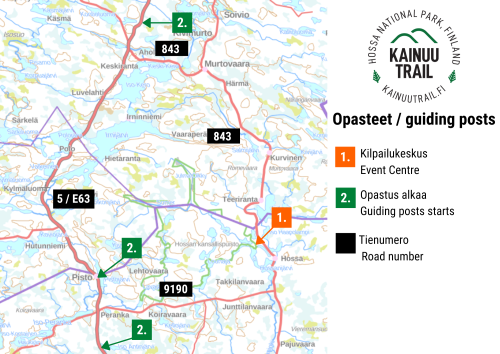 Map 2. Arriving to Hossa
Kainuu Trail event centre's map

Map 3. Kainuu Trail's Event Centre